DCS - System
Numbering
Numbering option allow automatic numbering of PDF, EPS, Tiff files generated by famous windows/Mac software like Photoshop , InDesign, QuarkXPress, Illustrator, Corel Draw ,  etc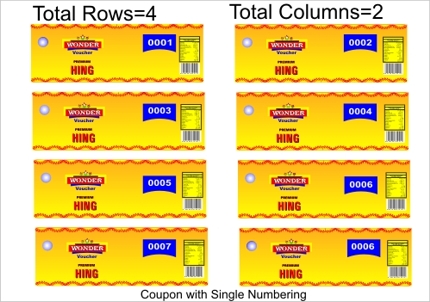 Replace the offset traditional mechanical numbering tool , exceed behind the limitation of how ,how many digits!
The DCS can provide numbering up to 12 digits vertical or horizontal !
Select the color ,the font type , font size , the rotation and shape of your numbering combintation.
Starting from  xxxxx   up to yyyyyy 
Position the numbering on any point on your design page and you may keep the back for instructions.