Digital Press
Digital Press
15% of the output volume generated by offset press is been done on digital printing press and not traditional offset press - Info Source Report 2008-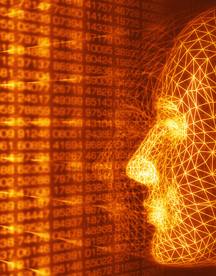 The DCS provides very unique features and high speed processing to many printing function to the Pre-press and digital press environment.
The DCS address the speed and quality output required for any digital press.
Frequent changes and last minute modification are main advantages of all DCS output, which allow on the fly and independent changes from the basic data source and applications.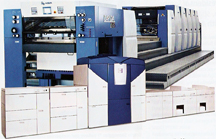 On demand frequent print jobs that required imposition , variable data printing and personalization can be directed to your digital press.
The DCS can do the following features to your workflow:
- All types of personalization - includes personalized ad and all one to one marketing promotion - without reducing the speed of the digital press.
- Complete variable data printing to merge  scanned forms , designed forms , graphics, logo , water mark
- Micro text and security codes - The DCS provides different scheme of securing your document for anti fraud. - user can chose combination or any of them.
- Numbering - single and double -  up to 22 digits of numbering , user has control to color , size and typeface the result numbering.
- Support UV Flatbed printer for large production of images in customized array  - for printing on promotion gifts   ,  etc
- Support large production of CD direct printing using UV flatbed printers.  - either small or large size CD/DVD